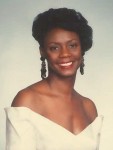 April 10, 1948
-
February 24, 2019
Born in Higley, Arizona
Resided in

Mesa

,

Arizona
Obituary
Linda L. Gaston was born in Buckeye, Arizona on April 10, 1948 to James Thomas and Nancy Ella Thomas. She is the fourth of ten of the Thomas children. Her siblings are Dale Thomas, twins Beulah Speeks & Jessie Thomas, twins John Thomas & James Thomas, twins Roosevelt Thomas & Rosalee Thomas, and twins Leo Thomas & Lorean Andrews. As a child Linda excelled in school and was known for her perfect attendance record as well as a gifted athlete amongst her peers. Her competitive spirit and athletic talents constantly earned her numerous awards and recognition in her community and several championships and honors in sports like basketball, track in field, and softball to name a few. In addition, to her sports accolades Linda was known also for her height, where at times as a child she stood taller than some of her teachers and all of her classmates. In addition, to her multifaceted talents it was her beauty that launched her into the modeling industry with Barbizon Modeling Agency. This is where Linda ruled the catwalks and the runways in the fashion industry. She modeled with purpose and at times she was seen as fierce as she strolled down the runway. During her career in modeling Linda fell in love and married Air Force lieutenant Leroy Gaston Sr. They shortly relocated to Japan where Lieutenant Gaston was stationed and from there Linda birthed a baby boy LeRoy Gaston Jr. After several years in Japan they were stationed for a few years in London, England.

After returning to the United States and setting back in Chandler, Arizona Linda divorced and started a successful career with Motorola which was bought out by General Dynamics where see remained for 35 years and retired from. During her time at Motorola she got the opportunity to take business trips and trained others in Hawaii and in the Bahamas Virgin Islands.

Linda's retirement years where spent working out on her stationery bike riding around ten miles a day while watching her stories and the Price Is Right. Those that knew here best knew not to call or disturb her during the hours of 10 am to 1 pm. She often would fill her time with visiting loved ones, going to the casino, watching Joel Osteen and her stories, going to the movies.

In 2015, Linda was diagnosed with stage 4 colon cancer and immediately was rushed into surgery. She spent several months battling the disease with chemo therapy, until it went into remission. During her 6 months of remission the disease came back but moved to her left lung where she did radiation to cure that area of her body. The third appearance of the colon cancer formed in her intestines and then her stomach. During all these situations Linda stayed positive and fought a good fight. Hospital staff treated Linda with kindness and respect and often referred to her as Miss Linda. Her last three months was facilitated at her home through a hospice provider where her son LeRoy Gaston Jr was her full time care taker around the clock. During the few times he needed to go run some errands Linda's sister Beaulah would fill in momentarily. Family often came to visit Linda during the times she was recovering in the hospital. However, Linda last day on this earth was spent listening to Luther Vandross with her son by her bed side as she exhaled her last breath at 7 am on February 24, 2019.
Services
Visitation
Queen of Heaven Catholic Funeral Home
1562 E. Baseline Rd.
Mesa
,
AZ
Maricopa
85204
Prayer Service
Queen of Heaven Catholic Funeral Home
1562 E. Baseline Rd.
Mesa
,
AZ
Maricopa
85204
Interment
Queen of Heaven Catholic Cemetery
1562 E Baseline Rd
Mesa
,
AZ
85204