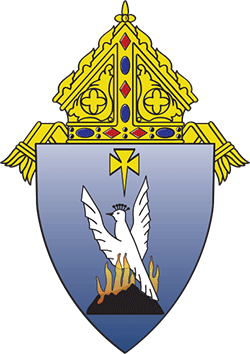 July 8, 1937
-
June 25, 2019
Born in Buffalo, New York
Resided in

Gilbert

,

Arizona
Obituary
On June 25, 2019, my dear wife Alice Ruby Cadzow passed away at Banner Heart Hospital after undergoing a double bypass heart operation. This heart operation took place on June 21, 2019 which happened to be our 61st anniversary. I affectionately referred to my cherished wife as "Alice Blue Gown". We met on a basketball court where Alice played on the girl's Tuscarora Basketball team and me on the men's Colonial Village Basketball team.

Alice and I were married on June 21, 1958 and we wanted to have a large family. Unfortunately, we were unable to conceive for the first five years of our marriage. We then proceeded to adopt four children through the Catholic Adoption Agency. The oldest to youngest were Gregory Charles who recently passed away, Patricia Ann, Robert James and Debra Lynn.

At the age of 35, Alice wanted to obtain a nursing degree and follow in the footsteps of her mother Ruby Bissell. Alice applied to Erie County Community College located in Amherst, NY. Alice was told that she lacked a course in calculus and a course in biology in order to be accepted. Keeping with her never say never attitude, Alice petitioned the local Amherst, NY School Board to take the necessary courses at a local High School. Her petition was the first ever granted in the Amherst school system.

Alice took our youngest three year old daughter Debbie to classes at Amherst High Scholl as our other three children were in local elementary schools. Our daughter Debbie was absolutely the perfect child where she would quietly sit on the floor next to Alice's class desk. While attending high school, Alice became pregnant with our youngest child James Charles. So here was Alice in full bloom pregnancy going to classes with seventeen and eighteen year old children. As usually the case in her life, these students readily accepted Alice. Alice passed her two classes and went on to graduate with a bachelor degree in nursing from Erie County Community College.

Alice held various nursing positions at different hospitals in Amherst, NY, in Blacksburg, VA and in Nashville, TN as well as in high schools and elementary schools in Mesa, AZ where I took on professorships at universities located in those cities. Her nursing responsibilities ranged from being a charge nurse in Blacksburg, VA to being a high school and elementary school nurse in Mesa, AZ. In addition, Alice was also a travel agent in Brentwood, TN and she and I took many memorable cruises together. Alice and I spent six Months in Auckland, New Zealand where I was an invited Professor to Auckland University. From this experience, Alice was made the official Travel Agent for New Zealand for the Eastern part of the USA.

Alice's parents are Ruby Bissell and Alfred Bissell who are both deceased and her siblings are Lois Bissell, Pete Bissell and Jim Bissell. Alice was a very extroverted person like her father, and, was a compulsive reader of novels like her mother. Alice and Jim are blessed to have 10 grandchildren and 11 great grandchildren. Alice is one in a million and I am completely lost without her. As I walk through various rooms in our house, I feel such an overwhelming sense of loss. Whether it is the sneakers in the laundry room used by Alice to play tennis, in our bedroom where Alice would religiously do her morning exercises to ease her back pains, or our family room chair. I have visions of Alice everywhere.

Alice was an exceptionally special person who was intelligent, compassionate, and a kind giving person who readily helped anyone in need, and, never quit at any task she undertook. Alice looked after me and always kept my needs before her needs. My joy of life is now gone and I miss Alice so deeply. She was I and I was she in our deeply blessed marriage!

I love Alice so totally and pray that I will be reunited with her in heaven to continue our blessed relationship. I have Alice's wedding ring on my religious neck chain to keep her close to my heart. I love you so much my dear "Alice Blue Gown". It is a love that never ends. May God bless my lovely "Alice Blue Gown"!
Services
Funeral Home
Queen of Heaven Catholic Funeral Home
1562 E. Baseline Rd.
Mesa
,
AZ
Maricopa
85204